Is it me, or is the news lately even more depressing than it usually is? Ebola, ISIS, wars, plan crashes. It seems every day the news is worse than the day before. It's making me want to turn off all of the extra "noise" and to just focus on positive things like work and family even more so. I did just that, this past weekend. We took the kids to a local pump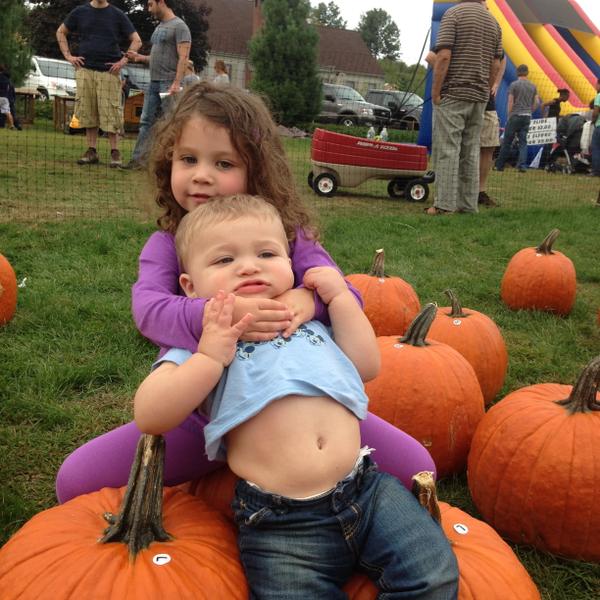 kin patch and enjoyed the weather. We told Jenna not to let TJ fall off the pumpkin while we took a picture, and she took it very seriously as she put him in a choke hold! Haha.  It's great watching these 2 form such a tight bond.
The Crafted Line by Lexus
For the past few years white has been the most popular color for the exterior of a car and still is. I would think most people agree nothing looks better on a white car than black accents! Lexus is coming out with a "Limited" production model line this Fall called "The Crafted Line by Lexus". Not all models will have it, its exclusive to the LS, GS, IS, ES and RX F-Sport. Each model line will have somewhere between 750 and 1,500 vehicles produced. They will all have black rims, mirrors, grill and door handles along with the most desirable options buyers are looking for.  The interiors will feature a two tone interior, a special wood trim and a 2-piece Tumi Duffel bag set!
Click the link below for pictures and more details on "The Crafted Line by Lexus"